Best Beginner Skateboards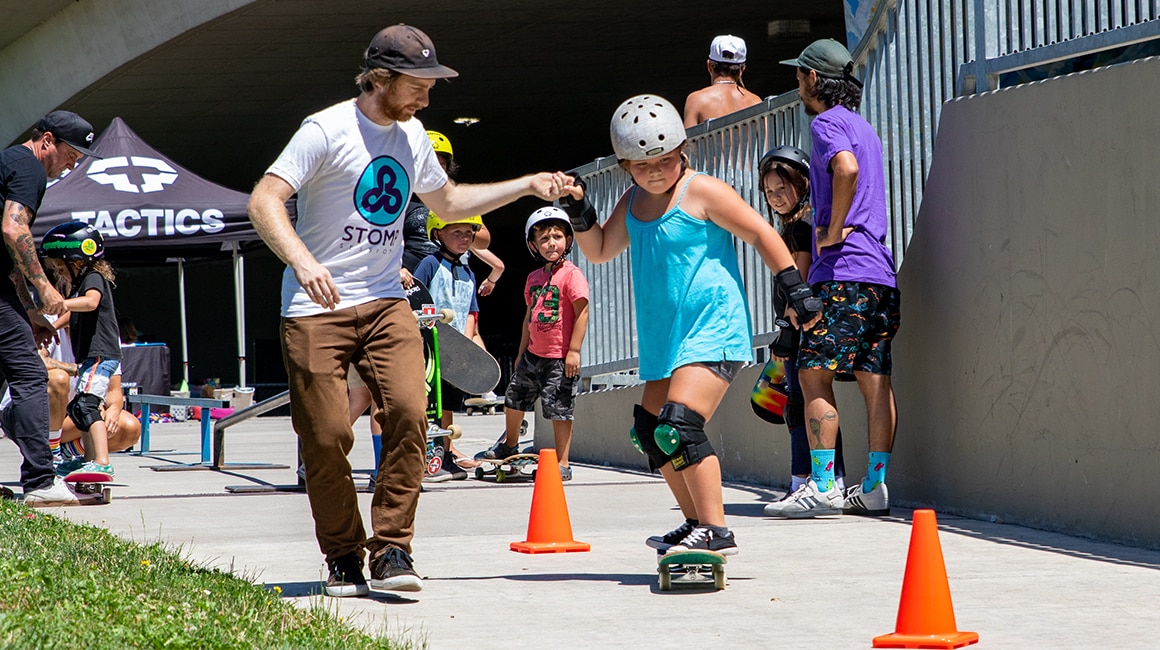 Learning to skateboard may be difficult, but choosing a beginner skateboard shouldn't. This guide reviews the many sizes and shapes to consider when buying your first skateboard. We recommend starting with a complete skateboard because they come pre-built with all the parts you need to get rolling. We have a huge selection of quality skateboards for skaters of every age, gender and style. The best beginner skateboard is right at your fingertips.
---
Best Skateboards for Beginners
We recommend choosing a setup that is mostly symmetrical with a deck size that is proportional to the size of your feet. Soft skateboard wheels are best for beginners because they offer a smooth ride and are less likely to get hung up on cracks and rocks.
---
Beginner Skateboards for Every Age

Unlike the cheap skateboards from some big box stores, all our skateboards have durable, high quality parts that won't hold you or your kids back from having fun.
Check out our Skateboard Sizes & Buying Guide for all the details on how to choose skateboard size.
Skateboards for 5 Year Olds
Kids age five or younger are usually most comfortable on a skateboards that are 6.5" - 6.75" wide. Soft foam grip tape is great for youngsters, because it helps prevent some extra scrapes and bruises.
---
Skateboards for 6-8 Year Olds
For kids 6, 7 or 8 years old with shoe sizes 2-5 in men's, we recommend skateboards with a width of 7.0".
---
Skateboards for 9-12 Year Olds
For kids 9-12 years old with shoe sizes 6-8 in men's, we recommend skateboards with a width of 7.25" - 7.5".
---
Best Beginner Skateboards for Adults
Adults, teenagers and anyone with a shoe size men's 8 or larger will fit best on a skateboard of 7.5" or larger. Adults come in as many sizes and shapes as skateboards, so there are many more full-size skateboard options for full-size adults. However, 8.0" - 8.25" wide standard skateboards are by far the most popular because they fit most feet and offer a good blend of response and stability for all types of skateboarding.
---
Beginner Longboards & Cruiser Skateboards

Longboards and Cruiser skateboards are also great options for beginners because they come with larger soft wheels and more stable skateboard decks. We recommend these types of skateboards if you are less interested in tricks and would like a larger platform to learn how to balance, turn and push around town.
Check out our Longboard Sizes & Buying Guide for more info on how to choose a longboard.
---
Keep Pushing
---
---
Still Have Questions?
We're here to help. You can call, email, chat or IM during business hours seven days a week. Our customer service staff skates…a lot. They know their stuff and are happy to help you with all things skate.