Best Vans Shoes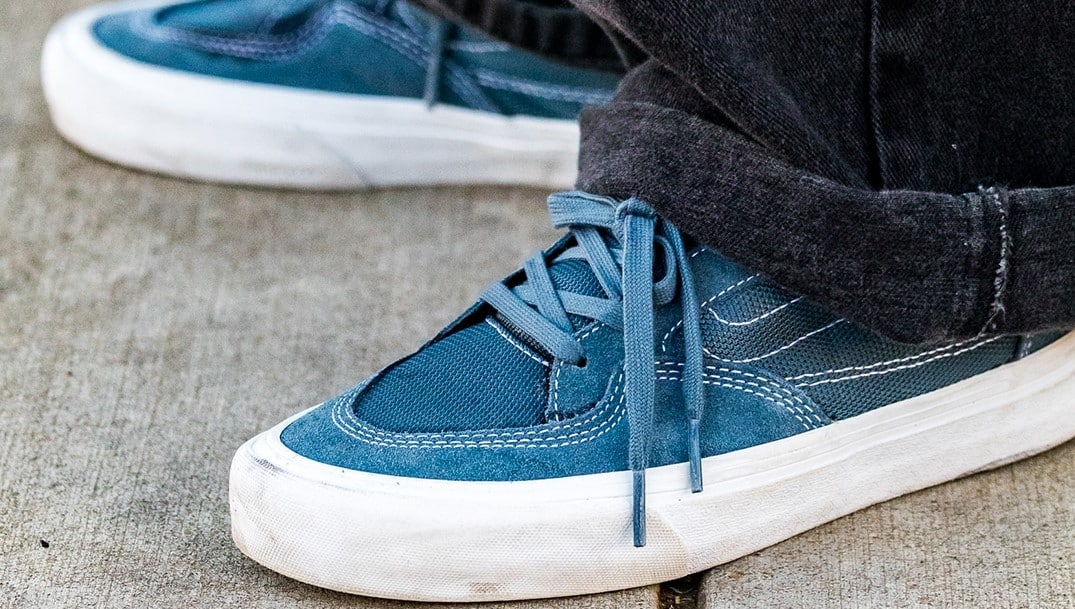 Looking for the best Vans shoes? Whether you're searching for Vans classics for casual wear or Vans Pro Skate shoes for all day skate sessions, we've got you covered with all the latest styles.
Check out our list of the best-selling, most popular Vans models, as well as our list of favorites in the Vans lineup to find your perfect skate shoe or stylish every day go-to.
Best Vans Shoes
---
Vans Slip-On Shoes
The people have spoken, and Vans Slip-Ons are by far our most popular Vans shoes. The Slip-On Pro is an upgraded skate version of the Vans Classic Slip-On, offering a more supportive insole and increased durability with its Duracap rubber underlays and Vans' Pro Vulc construction, while the Classic Slip-Ons offer quintessential Vans style, perfect for casual wear.
---
Vans Old Skool Shoes
One of the greatest low-top sneakers of all time, the iconic Vans Old Skool offers classic comfort and timeless style. The the Old Skool Pro receives upgraded insoles and Duracap underlay for increased performance for skating. Available in canvas or suede with countless color options.
---
Vans Sk8 Hi Shoes
A favorite of skaters from the beginning. The high-top Vans Sk8-Hi offers added ankle support and protection with natural flexibility and board feel. Upgrade to the Vans Sk8-Hi Pro for better durability and impact protection.
---
Vans Authentic Shoes
Simplicity at its best. The Vans Authentic offers a low profile upper with minimal padding for out-of-the-box flexibility and lightweight comfort. The Authentic Pro Skate Shoe receives the upgraded Duracap underlay and Super Cush sock liner for improved performance. Keep it real with this Vans original since 1966.
---
Vans Pro Skate Shoes
Like to skate but can't choose your favorite Vans shoe? Check out the Vans Pro Skate collection, featuring timeless classics with upgraded tech for increased skating performance and durability, and new models with cutting edge technology and fresh style.
---
Vans MTE Shoes
The Vans MTE collection is built for winter weather and outdoor pursuits. Vans MTE boots and shoes feature reverse waffle tread patterns and water-resistant materials, offering added warmth, traction and protection from the elements.
---
Vans ComfyCush Shoes
A new addition to the Vans family, the ComfyCush line offers classic Vans styles with a one-piece EVA midsole/outsole construction for soft cushy comfort. These lightweight lifestyle shoes are a perfect fit for lazy days and casual wear.
---
Vans Women's Shoes
It can be hard to find good women's skate shoes, but Vans makes women's versions of nearly all their classic styles. No surprise, they're some of the best women's skate shoes available.
---
Keep Pushing
---
---
Still Have Questions?
We're here to help. You can call, email, chat or IM during business hours seven days a week. Our customer service staff skates…a lot. They know their stuff and are happy to help you with all things skate.