Guide to Skateboard Hardware
Skateboard hardware is what keeps your trucks secured to your skateboard deck and are essential to your setup. It's easy to make mistakes when choosing hardware so we created this guide to help make sure you select the right bolts for your setup.
---
HOW LONG SHOULD MY HARDWARE BE?
Your hardware needs to be long enough to reach through the deck and the truck baseplate with enough threads sticking out for the lock-nut to fully thread onto the bolt. But you also don't want hardware that's too long because tightening the nut onto an extra long bolt is a pain. Some extra long hardware do not have threads that run the entire length of the bolt. So if the hardware is too long, it's impossible to tighten them. Plus it just looks ridiculous.
It's ok if your hardware sticks out a little bit, but try to keep the extra length less than 1/4 of an inch. If your hardware doesn't at least reach through to the top of the nut and doesn't sink into the "Nylon Lock" part of the nut, then your hardware is too small and will fall off really quickly.
| Wheel Size (mm) | Riser Size (in) | STANDARD 7-Ply Deck Hardware Size (in) | 8-Ply or 9-Ply Deck (TYPICALLY LONGBOARDS) Hardware Size (in) |
| --- | --- | --- | --- |
| 49 - 54 | Not Necessary | 7/8 - 1 | 1 1/8 |
| 55 - 57 | 1/8 | 1 - 1 1/8 | 1 1/4 - 1 1/2 |
| 58 - 64 | 1/4 | 1 1/8 - 1 1/4 | 1 1/4 - 1 1/2 |
| 65 - 67 | 1/2 | 1 1/4 - 1 1/2 | 1 1/2 - 2 |
| 68+ | 1/2+ | 1 1/2+ | 2 |
---
WHAT TYPE OF HARDWARE SHOULD I USE?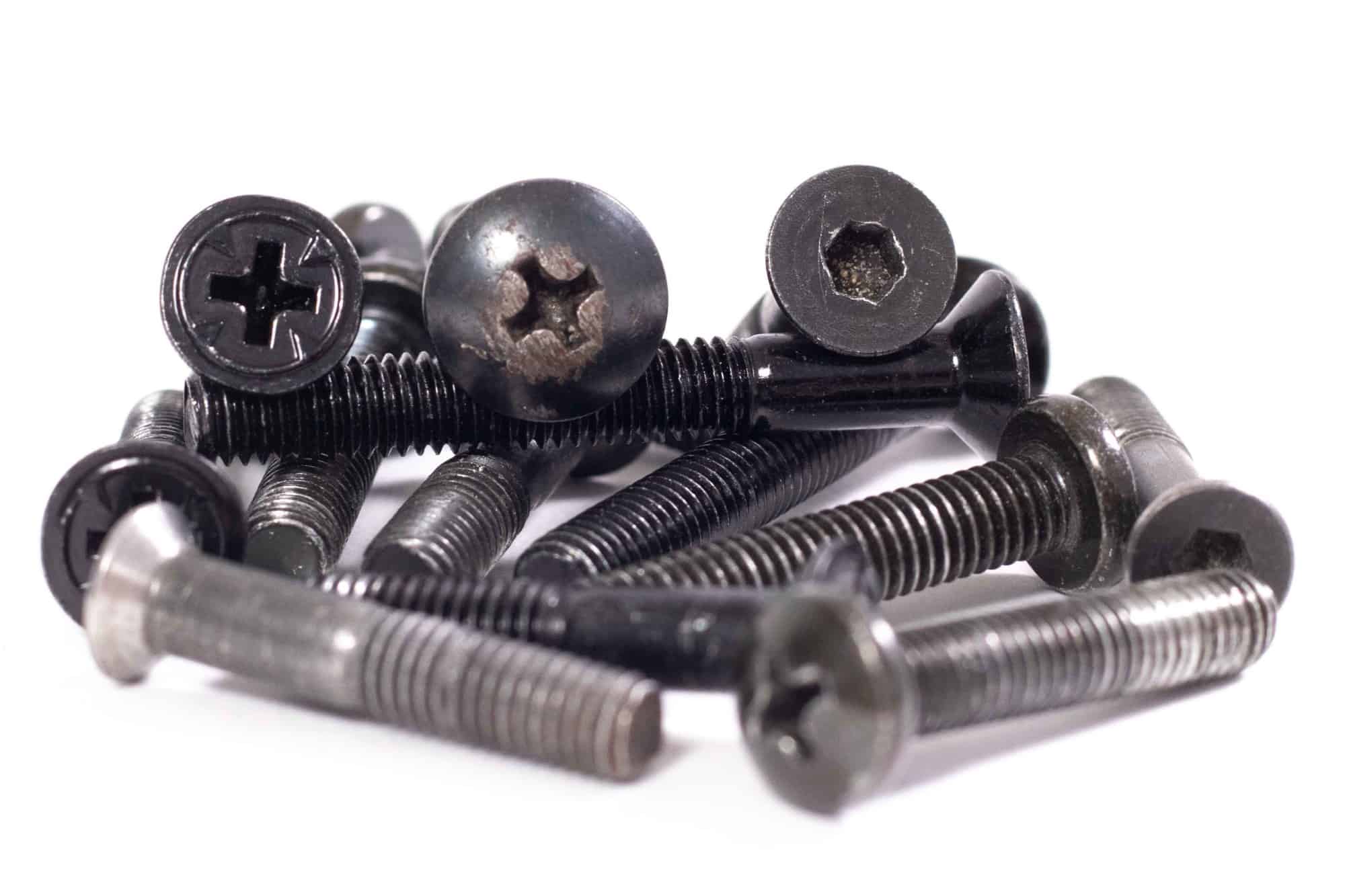 Hardware comes in a couple different styles. The most common are phillips or allen-head hardware. They function exactly the same, but with the allen hardware you'll need an 1/8 inch allen wrench to tighten them. Most allen hardware sets come with the proper wrench.
There are also dome-shaped hardware, sometimes called pan head, button head or truss head hardware. These should be exclusively used for longboards because you will feel the bumps under your feet. They will affect your tricks and could potentially hurt if you land on them with a lot of impact. Lastly, regular bolts from a hardware store don't tend to work very well because they're made of weaker metal alloys and cannot withstand the lateral stresses in skateboarding.
---
HOW DO I INSTALL SKATEBOARD HARDWARE?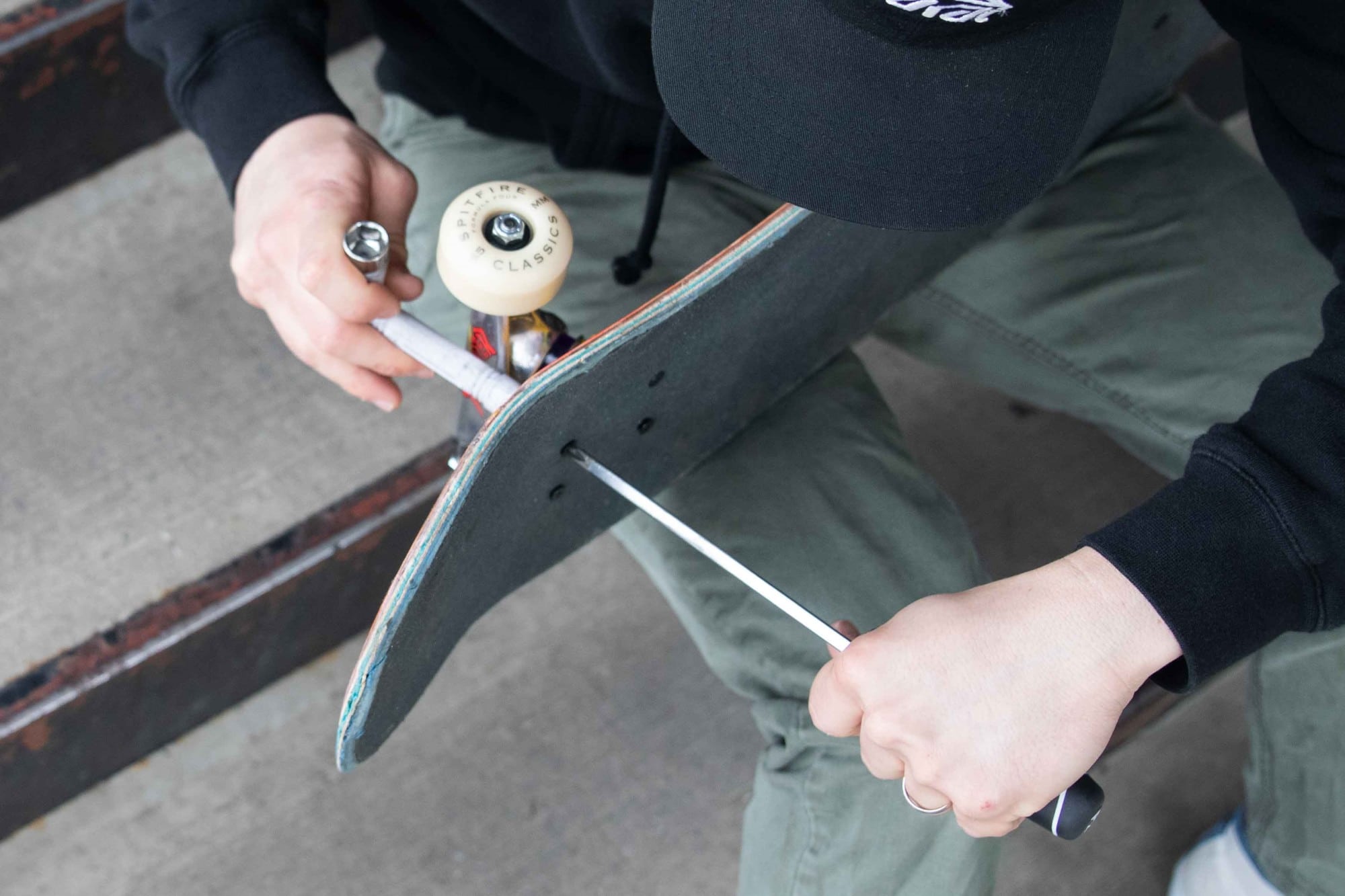 Installing hardware is simple. You just need the proper tools. When tightening hardware, you need to tighten them from both sides using a 3/8 inch wrench or socket from the nut side, and your phillips screwdriver or your allen wrench from the bolt side. If you don't have a tool on both sides, the hardware will just spin in place. A skate tool makes this very easy because you can hold the bolt in place with one hand and tighten the nut with the other.
Make sure that you don't over tighten your hardware. Tighten them until they are flush with the top of the deck, but don't counter sink them to where the top of the bolt is below the top of the deck. Sinking them too far into the deck can cause pressure cracks to form on the underside of the deck and can make the deck lose some of its pop.
---
HOW DO I MAINTAIN MY SKATEBOARD HARDWARE?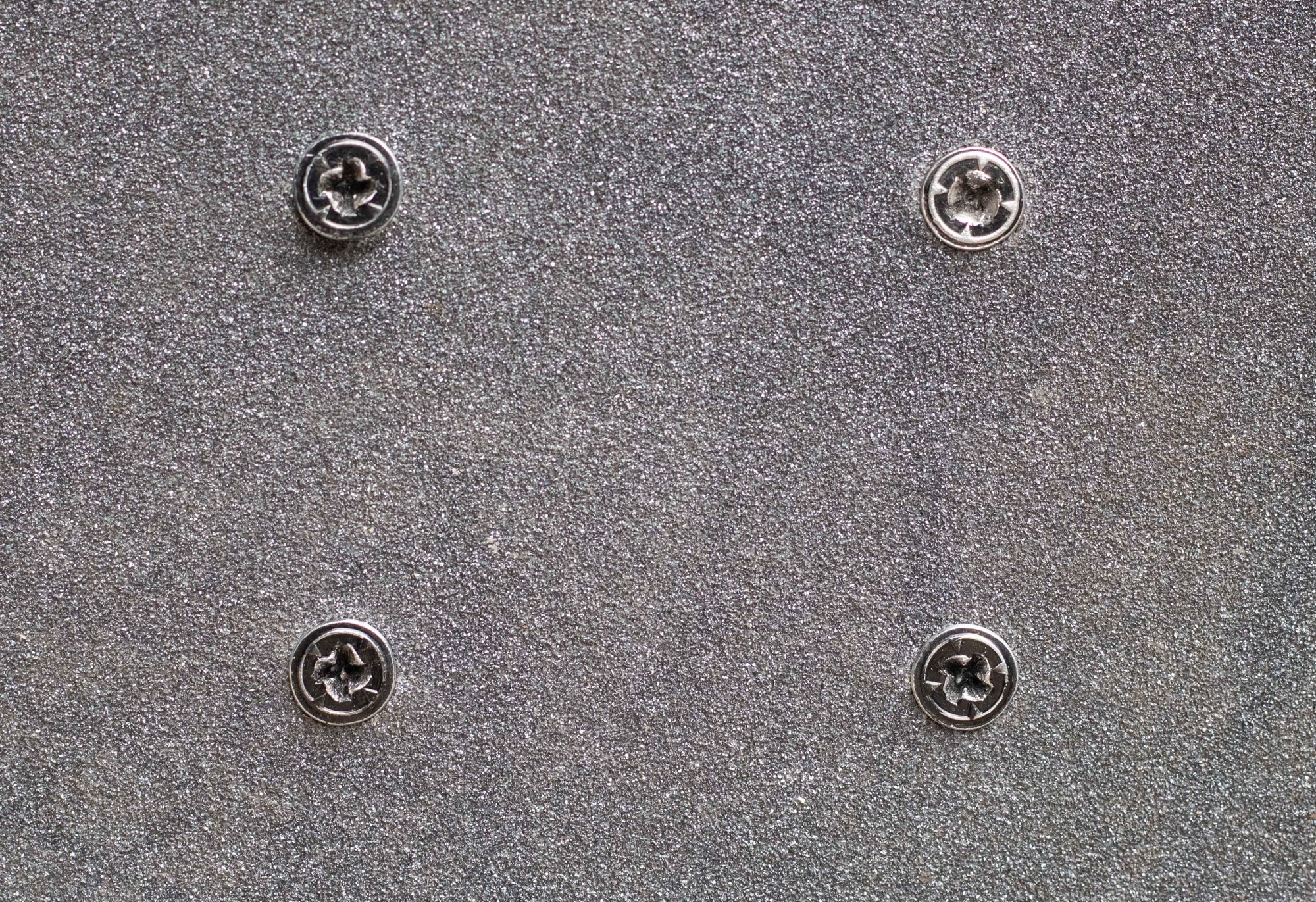 Hardware eventually breaks and you might not notice until you look down and see a bolt missing. It's okay to skate with a couple pieces of missing hardware, but it starts to get pretty sketchy if you're only skating with 2 bolts on each truck. It's best to keep 4 on each truck for security's sake. The best way to ensure that your hardware will last is to keep it tight. Hardware tends to loosen on its own from the vibrations of riding. There's not much you can do about it except tightening them every so often. If your hardware gets too loose, it can cause the trucks to shift slightly from side to side which can be really distracting and throw you off balance when trying tricks. If your hardware loosens by itself quickly, or if it's stripped or mangled on top, it might be better just to get some new hardware instead of fighting and retightening it constantly.
---
Keep Learning
---
---
Still Have Questions?
We're here to help. You can call, email, chat or IM during business hours seven days a week. Our customer service staff skates…a lot. They know their stuff and are happy to help you with all things skate.