How to Store a Snowboard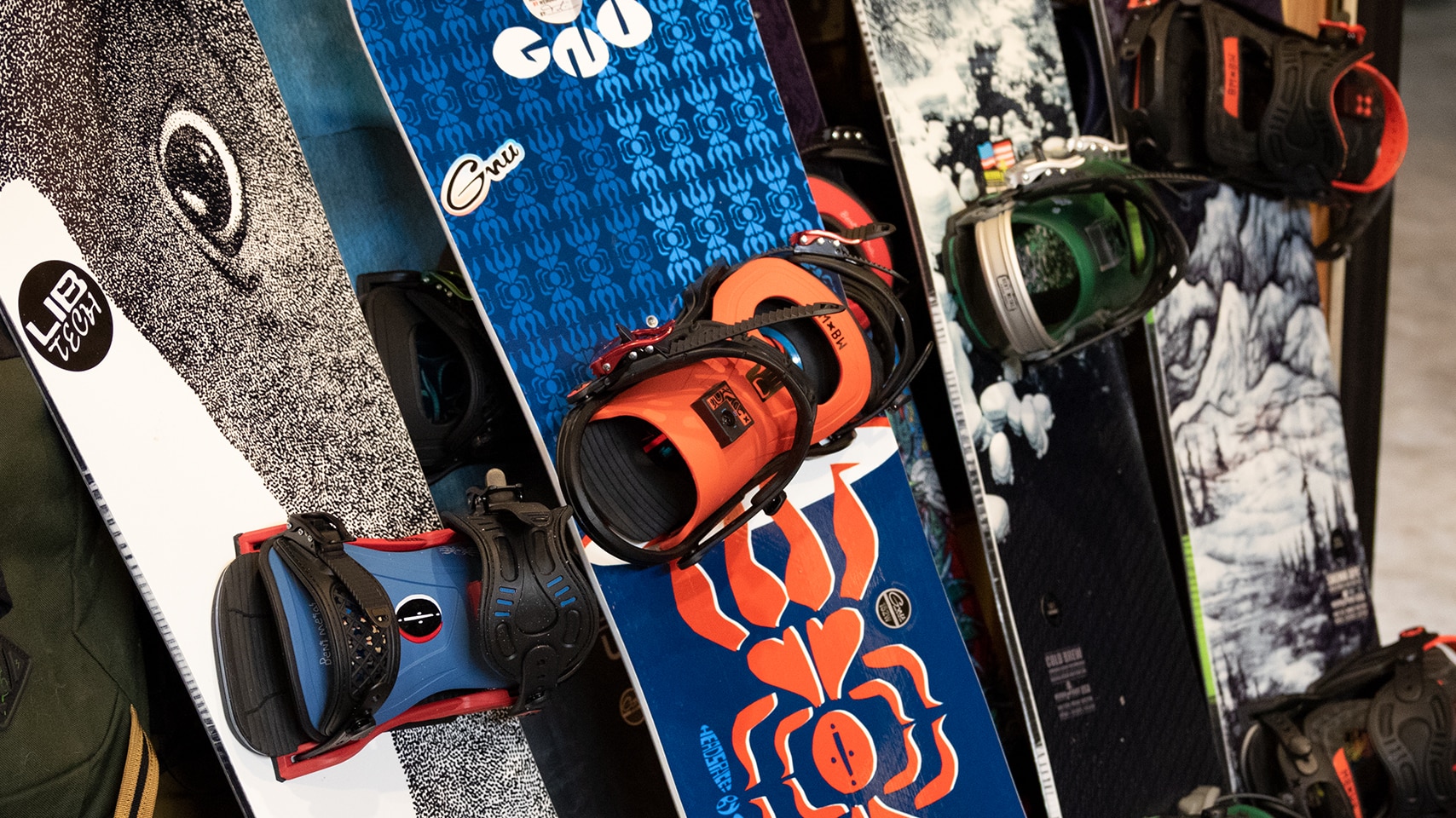 The days are longer and temperatures have risen, and although you may still be dreaming of crisp mountain air and fresh pow slashes, summer is on the horizon. If you're lucky enough to live in a region with a long spring riding season, chances are your gear is now showing signs of a season well spent sliding sideways. For most, however, your board probably was probably tossed aside in the corner of the garage months ago and replaced with a skateboard or other form of summertime recreation. Don't you think your snowboard deserves better than that? Properly cleaning, tuning and storing your snowboard for the offseason will ensure your investment lasts longer and is practically ready to go when the snow starts to fly again in the fall.
Steps to storing a snowboard during the summer:
---
HOW SHOULD YOU STORE A SNOWBOARD?
Unbolting and removing your bindings from your board will allow you to adequately wipe down and clean the top-sheet of your snowboard of dirt and debris. This is also a good time to thoroughly inspect the top-sheet for cracks and damage that may need to be repaired. You should also take this time to look your bindings over for damage, worn out elements, or bolts that may need to be tightened.
Chances are your closing weekend on the mountain was filled with dirt and sap infused snow that likes to stick to base and sidewalls of your snowboard. Give your snowboard a thorough wipe down with a rag and some citrus base cleaner to remove any contaminants and excess wax. This will ensure you have a fresh surface to apply wax to in step 4.
Using a gummy stone, remove any burrs or imperfections to the metal edge that may have developed due to low snow levels, parking lot ride outs, or rowdy springtime park laps. If needed, this is also a good time to tune and sharpen the edges for next season. Having a smooth and clean edge will reduce the chances of having rust develop on them during the offseason.
Get out your iron and some all-temp wax and apply it to the base just as you would when hot-waxing. Once you have covered the entire base of your snowboard evenly you're done. No need to scrap this time. Leaving a layer of wax on your snowboard will ensure the base will not dry out and oxidize during the summer months. If there are scratches and gouges you would like to repair with P-Tex on the base, that should be done prior to waxing. See our repair/tune guide here for more info.
Once the board is cleaned up and the base is sealed with wax, you're ready to store it away. A board bag is a great place to store your gear during the offseason to keep things organized and ready to go when the snow begins to fly again. If you do not have a snowboard specific bag, a cool, dry place out of direct sunlight will be just fine.
---
---
---
KEEP LEARNING
---
---
Still Have Questions?
We're here to help. You can call, email, chat or IM during business hours seven days a week. Our customer service staff skates…a lot. They know their stuff and are happy to help you with all things skate.